RMHC-KC Holiday Donation and Volunteering
Shop and Give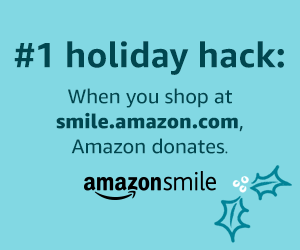 If you're already shopping on Amazon anyway, why not use our Amazon Smile link?
When you use AmazonSmile, a portion of every portion is donated to RMHC-KC. Your shopping experience and pricing are the same as always. You're just doing more good!
Donation Drop-off Hours
• Weekdays 11:00 am to 1:00 pm & 5:00 pm to 7:00 pm
• Weekends 8:30 am to 8:30 pm
We encourage you to email guestrelations@rmhckc.org to schedule large donation deliveries.
Note: If you are unable to bring your donation during this time, starting January 6th, 2020 we will re-open our drop-off time from 8:30a to 8:30p 7 days a week!
Holiday Helpers
Assist on-site receiving and sorting donations at the Longfellow House, located at 2502 Cherry St., Kansas City, MO 64108. Other duties may be assigned. Holiday Helper times:
• Saturday, Sunday, Monday from 12:00 pm to 1:00 pm
• Saturday, Sunday, Monday from to 6:00 pm to 7:00 pm
Contact guestrelations@rmhckc.org to sign up.
Food Donations
Our needs are constantly changing! Please refer to our Wish List, which is updated weekly.
Off-Site Volunteer Opportunities
Do you have a larger group wanting to get involved or are you looking for a way to help us at your own facilities? Check out these off site group opportunities!
Winter Holiday Kits: Assemble winter themed kits to help keep families cozy and bring a little holiday cheer bedside.
Kit ideas: (store in any sort of gift bag, brown paper bag, reusable tote)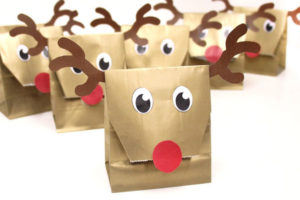 fuzzy socks, chapstick, hand lotion
individual hot cocoa packet/ reusable travel mug
holiday coloring book, holiday craft
Holiday Gift Drive: Each year, hundreds of companies, organizations, and families help buy and donate gifts to provide families with opportunities to select and receive gifts while they're far from home. With 87 families staying with us every night, please join us in filling our shelves with holiday surprises for all of our guests!
We often have plenty of children's toys, but truly need items for premature babies, teens and adults since we serve the entire family with our holiday store!
---
INFANTS & TODDLERS (Preemie /Newborn – 24 Months)
Board Books, Mobiles, Outfits & Socks, Blankets, Diapers, Sippy Cups, Bath Toys, Rattles
NEW & EXPECTING MOMS
Diaper Bags, Baby Wipes, Burp Cloths, Infant Toiletries
TEENS
Gift Cards, Craft Kits, Games, DVDs, Video Games, Cosmetics, Lotion
ADULTS
Gift Cards, Backpacks, Travel Gear, Notebooks, Travel Coffee Mugs, Water Bottles, Athletic Gear
---
Note: We only accept NEW and UNWRAPPED items.
We accept donations of gift wrap so that families can wrap their gifts!
If you are looking to donate gifts towards our holiday gift drive but are unable to drop them off or participate in person, visit our Amazon Wishlist.
**Items can be dropped off at 2502 Cherry St., Kansas City, MO 64108 during Drop-off Hours listed above!