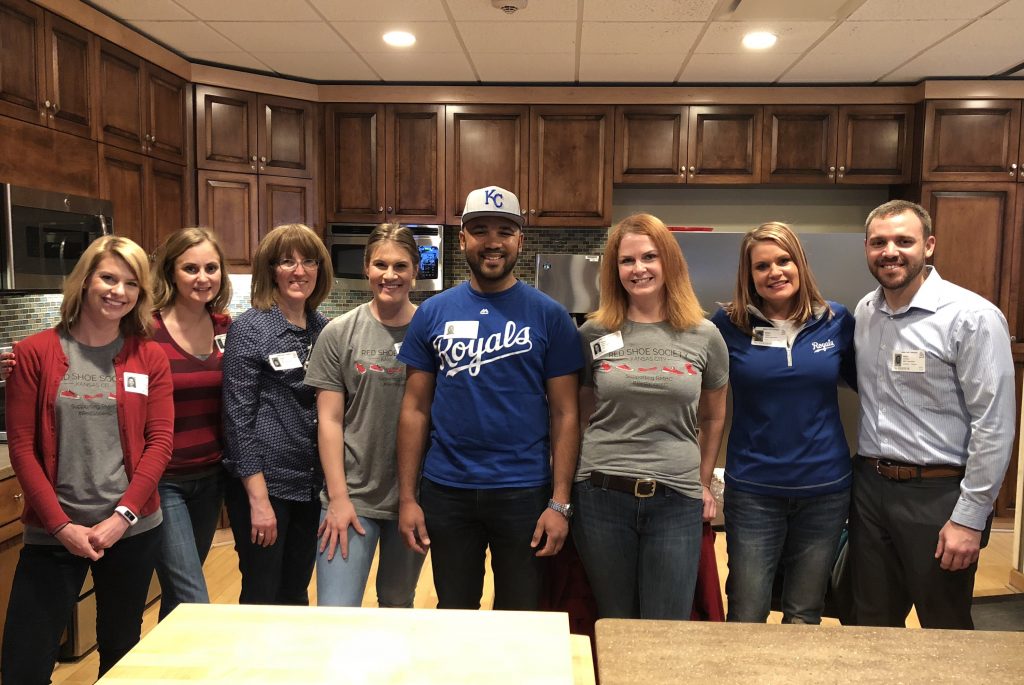 Become a Member
Benefits
Give back to the community during volunteer activities related to Ronald McDonald House Charities of Kansas City.
Networking opportunities with like-minded philanthropic and business leaders.
Leadership development through optional committee participation
Invitations to fun social activities at the house and in the community
Membership Requirements
Membership Fee – Regular Membership for one $120/yr or $10/month, Household Membership for two $180/yr  or $15/month
Attend Red Shoe Society events and help spread the word about the mission
Please click here to view the handbook and find out how you can get more involved.
Click here to learn more about our Corporate Sponsorship opportunities. .
For more information about membership, please contact Tara Adler at tadler@rmhckc.org.
Join the Red Shoe Society
RSS Spotlight – Member of the Month: 
Louie Lichtenberg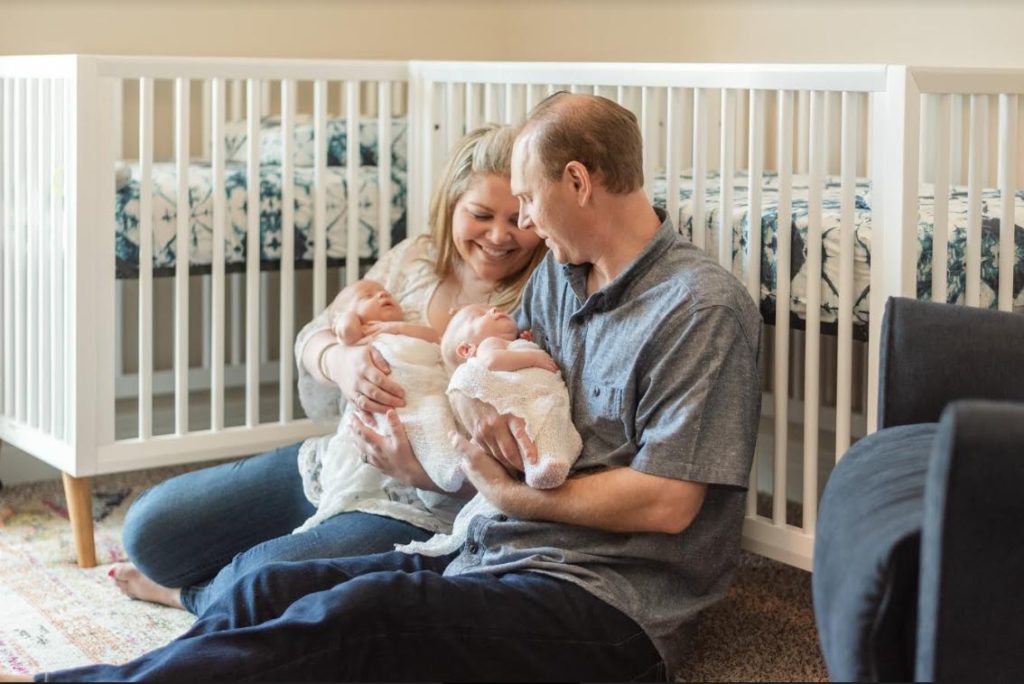 This month, we are excited to feature a fellow Red Shoe Board Member, Louie Lichtenberg, and his family. Louie and his wife doubled their family in size this past June when they welcomed their identical twin girls, Penny Lou and Beatrice Dawn (our smallest Red Shoe members!) to the world.
Louie is a committed member of our board and is dedicated to the Red Shoe mission. He became involved through a mutual connection of a current board member and decided to join the board in January after several years of volunteering through cooking dinners and attending a Red Shoe Society happy hour. His connection to the organization started even earlier when he was with Hallmark Cards and his team would decorate CMH each Christmas season so the children and their families had a sense of the holidays. It was this combination of events and wanting to help continue building the awareness of the organization that motivated Louie to take the next step as a board member. Keep scrolling to learn more about him.  
Hometown: Kansas City
Years in KC:  I've lived in Kansas City all but 6 years of my life, if you count four years in Lawrence, KS as outside of Kansas City. After graduating from college and working a year in KC I moved to Denver, CO where I lived for two years before returning to KC.
What's your favorite part about being a Red Shoe member? Board Member? My favorite part of being a board member and Red Shoe member has been meeting new and like minded people, building friendships and knowing everything that we do is going towards helping families who need support while their children are receiving treatment.
Why do you think the Red Shoe mission is important?  The Red Shoe mission is important because it supports children, families, staff, volunteers and donors of the RMHC-KC. This means even more to me because I have known several families who have needed to utilize the house while their children were patients.
What event are looking forward to most as the year wraps up? I'm most looking forward to Trunk or Treat at the Longfellow House on Sunday October 27th.
What do you do in your spare time?  My current spare time is all spent with our 4 month old twin girls. Some of my favorite hobbies include running, golf and competing in bbq competitions.
What else should we know about you? In 1989 Jame Ivory directed a movie in which some of the scenes were shot in Kansas City. The movie stared Paul Newman and Joanne Woodward. I was an extra in one of the scenes in which I played a boy scout and was seated directly in front of Paul Newman so my scene made the movie.