2019 Red Shoe Society Auxiliary Board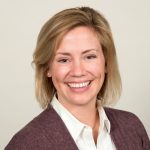 Blair Gentile, 
CoreSource
– President
As one of the Red Shoe KC founders, Blair is excited to take on the role of Red Shoe Society President in 2019. As President, Blair guides the Board and the committees towards our mission and achieving goals. Blair grew up in KC and finds there is no place like home. She is an avid Royals, Chiefs and Jayhawks fan and keeps busy with work, playing volleyball and trying all new things in Kansas City.
---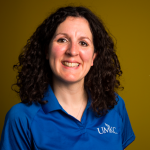 Kim Kushner, UMKC – Secretary
Kim recently moved to Kansas City after living in Boulder, Colorado for the past six years. She has enjoyed exploring everything this beautiful city has to offer, whether that be good food, good friends, or fantastic ways to give back to her new community. Kim has been very active in service and philanthropy initiatives in the past, and wanted to find a way to engage in her community when she moved here. Through joining the Red Shoe Society and becoming one of its Events Committee Chairs, and now the society's Secretary, Kim hopes to connect Red Shoe members through fun activities, while also working towards the mission of the Ronald McDonald House Charities of Kansas City.  
---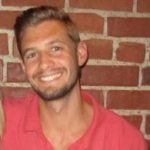 Josh Preut, USDA – Membership
Born in KC, Josh spent the 90's living abroad in Mexico. Pop culture references from that decade … he probably won't get them. These days, if he's not out running through the streets of Brookside or Waldo, he's probably eating at the local spots (which counts as exercise too). Josh works in Accounting … blah, blah, blah. It's super exciting! He is serious, however, about the KC Ronald McDonald House Charities and the Red Shoe Society. Watch out! It's certain he'll buy you a beer and convince you to join.
---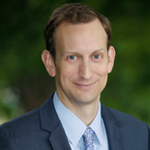 Kristopher Koenig, Prime Capital Investment Advisors – Membership
Kris is originally from Wichita, KS but landed in KC after graduating from KU. Rock Chalk! He loves traveling to the beach or the mountains, photography and fitting in a round of golf when he can. As a wealth advisor he is involved with client's philanthropic gifts and helps charities and non-profits maximize their benefit. Kris' #1 goal is growing Red Shoe Society to help the Ronald McDonald House and the families they benefit.
---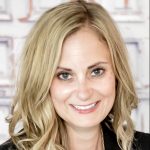 Tiffany Nyquist, COUNTRY Financial – Membership
Tiffany is a Kansas City native who enjoys cooking, gardening, live music and, travel.  She owns and operates an insurance and financial services business.    Tiffany joined Red Shoe in 2018 and most enjoys volunteering in the family room at Children's Mercy, preparing and serving meals.
---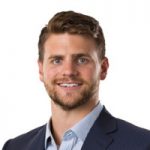 Rudy Jones, Grant Thornton LLP – Membership
Rudy is from St. Louis, Missouri. After graduating from Mizzou (go Tigers), and working in both St. Louis and Chicago, Rudy and his wife now reside close to family in Kansas City. Rudy is a Certified Public Accountant and is a Manager at Grant Thornton LLP in Kansas City. In his spare time, Rudy enjoys hunting and fishing, football, basketball and golf, living a healthy lifestyle and spending time with his wife and Labrador Retriever. The Ronald McDonald House Charities has always been an organization that Rudy has been eager to support. In high school, Rudy spent time volunteering at the Ronald McDonald House Charities of St. Louis. Rudy is looking forward to serving the Ronald McDonald House Charities of Kansas City's mission through his role on the membership committee within the Red Shoe Society Board of Directors.
---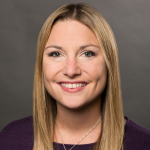 Alex Phillips, Travel Nurse – Communications
Alex is a downtowner and KC native who loves all things KC and RMHC. When Alex isn't working as a travel nurse, she relaxes by finding any type of live music and all the travel she can get herself into. She loves running, and is training with team RMHC to run the Chicago Marathon for the second year in a row. Alex joined Red Shoe just over a year ago and has made many lasting memories and friendships!  She enjoys helping raise money and spending time supporting the patients and the families that stay at Ronald McDonald House.
---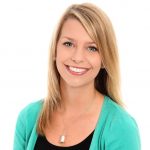 Cara Mahon, Valu Merchandisers Company – Communications
Cara is in her second year of serving on the Red Shoe Society Board and enjoys communicating the incredible mission of Red Shoe KC and Ronald McDonald House Charities. By day, Cara works in food marketing and promotions for independent grocers. By night, she teaches barre classes at Power Life Yoga and public relations to the students at the University of Central Missouri. In her spare time, she enjoys baking, reading, and spending time with her families and friends. Through Red Shoe KC, Cara looks forward to contributing more to the KC community that's she's been proud to call home for the past six years.
---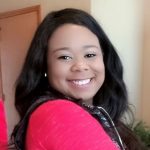 Keisha Clay, Federal Aviation Administration- Communications
Keisha is a Kansas City native and has a passion for children which is what brought her to the Red Shoe Society. She is honored and excited to be a new board member and looking forward to sharing the mission of Ronald McDonald House with others, working with the families and inspiring others to give back and volunteer with the charity. When she's not volunteering, she works for the Federal Aviation Administration as the Congressional Liaison and Analyst for the Regional Administrator's Office. Keisha has a passion for life, family, friends, sports, trying new food, traveling, spin classes, singing and dancing with the kids in KidsCOR on Sundays at the Church of the Resurrection.  She is enjoying life as much as possible! She looks forward to the year ahead with Red Shoe Society, meeting people at the events and volunteering with fellow members.
---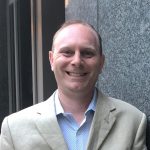 Louie Lichtenberg, Bayer Animal Health – Communications
Louie is a native Kansas Citian (minus a two-year stint in Denver, CO) and is excited for his first role on the Red Shoe Society Board. Louie's previous experience in serving dinner, having volunteered to help decorate Children's Mercy Hospital during the holiday season and packing snack bags is what attracted Louie to wanting to be more involved. He's excited to give back more to Kansas City and the community. By day Louie's is a team member at Bayer Animal Health working in the e-commerce space and by nights and weekends you'll find Louie rooting for the local KC sports teams, running, competing in KCBS BBQ competitions, attempting yoga or just trying anything else that will challenge himself.
---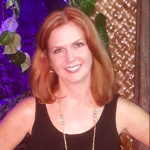 Mary Beth Stuart, U.S. Healthworks Medical Group – Events
Mary Beth is a transplant from New York City who has fallen in love with Kansas City, which she now calls home. She was originally drawn to the Ronald McDonald House charity through her sorority, ADPi, and has continued to be active with the charity. She loves exploring new things around Kansas City and as one of the Events Committee chair, she wants to plan events to show others how fun Kansas City is; all while giving back to the Ronald McDonald House. She is a Physician Assistant who works in an occupation health clinic and is a preceptor for PA students from Wichita State. As a volunteer with Big Brothers Big Sisters, she enjoys spending time with her little sister and teaching her new things. She loves traveling, photography, exploring vineyards, and tasting good wine.
---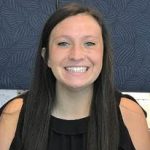 Rachel Erdman, Kansas City Steak Company – Events
Originally from the suburbs of Chicago, Rachel now calls Kansas City home. Rachel first got introduced to the Red Shoes Society through her involvement with the RMHC-KC Brain Power Happy Hour. During the week she works at the Kansas City Steak Company as a marketing coordinator, but on the weekends you can kind her enjoying the Kansas City BBQ scene and exploring all around KC. As part of the Events Committee, Rachel is excited to start planning fun activities across the city and raise money to support the families at Ronald McDonald House.
---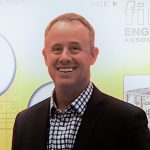 Fred Willis, Finite Engineering – Events
Fred is a Sales and Marketing Manager originally from Rochester, NY. Fred got involved with RMHC when he was a parent that stayed at the Ronald McDonald House when his own son was born. Ever since then, Fred wanted to give back to a charity that cared so much. Fred says he seems to take on a new hobby every 2 weeks: loves to run, workout, play hockey, and race anything with a motor attached. He's been a snowboard instructor for years so if anyone wants to learn, just let him know. Fred is also involved with the Walkin' & Rollin' Wheelchair charity, creating custom made costumes for kids in walkers and wheelchairs. 
---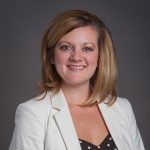 Megan Large, Burns & McDonnell – Events
Megan is a pursuit strategy manager in the aviation practice at Burns & McDonnell, managing opportunities and client events as well as supporting the business development team with client relationship building and market research.  As past chair of Burns & McDonnell's internal Corporate Citizenship Committee, Megan has had a lot of exposure to a variety of local organizations. When her term was up she was looking for the right opportunity to continue to support our community. Having supported the Ronald McDonald House in a variety of ways, the Red Shoe Society was obvious fit.
---

Tara Brewer, EML Payments – Family Enrichment
Originally from St. Charles, Tara moved to KC after college and has embraced all things KC (Royals and Chiefs)! Tara works as Director of Financial, Planning, and Analysis where every day is full of surprises. She loves working out and traveling the country visiting friends and family. Dinner or happy hour with friends is also a favorite. You can find her at the lake during the summer!
---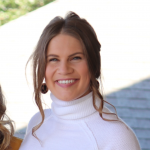 Alexandra Friloux, Thermo Fisher Scientific – Family Enrichment
A New Orleans native, Alexandra moved to Kansas City in 2012 to pursue a college softball career. Due to Kansas City's knack for not letting transplants go, she decided to stay put in downtown KC as she started her career in microbiology sales. While Alexandra will cheer for the KC Chiefs, her heart belongs to her home team, the New Orleans Saints. Alexandra is delighted to be in Kansas City alongside her sister who has chosen to play softball at Alexandra's Alma Mater. Alexandra will spend the year with the Family Enrichment committee trying to add a little magic to family's lives while they are residing at our houses.
---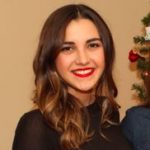 Jenna Burnette, Epiq Global – Family Enrichment
Jenna is excited to take on her first role as a Red Shoe Society Board Member and serve as co-chair for the Family Enrichment Committee, helping to plan and support events at the local Ronald McDonald Houses. Born and raised in the surrounding Kansas City area, Jenna has enjoyed all the city has to offer and is ready to share the Ronald McDonald House mission with the community and local businesses. During the day she works as a compliance professional at Epiq Global and in her free time enjoys cooking, running the trails of Brookside and Plaza areas, exploring with her friends and going to brunch!
How You Can Get Involved
While there will be plenty of events and volunteer opportunities to get involved throughout the year, we are also looking for volunteers to serve on our committees. If you are interested in helping on a committee, email us at redshoesociety@rmhckc.org.