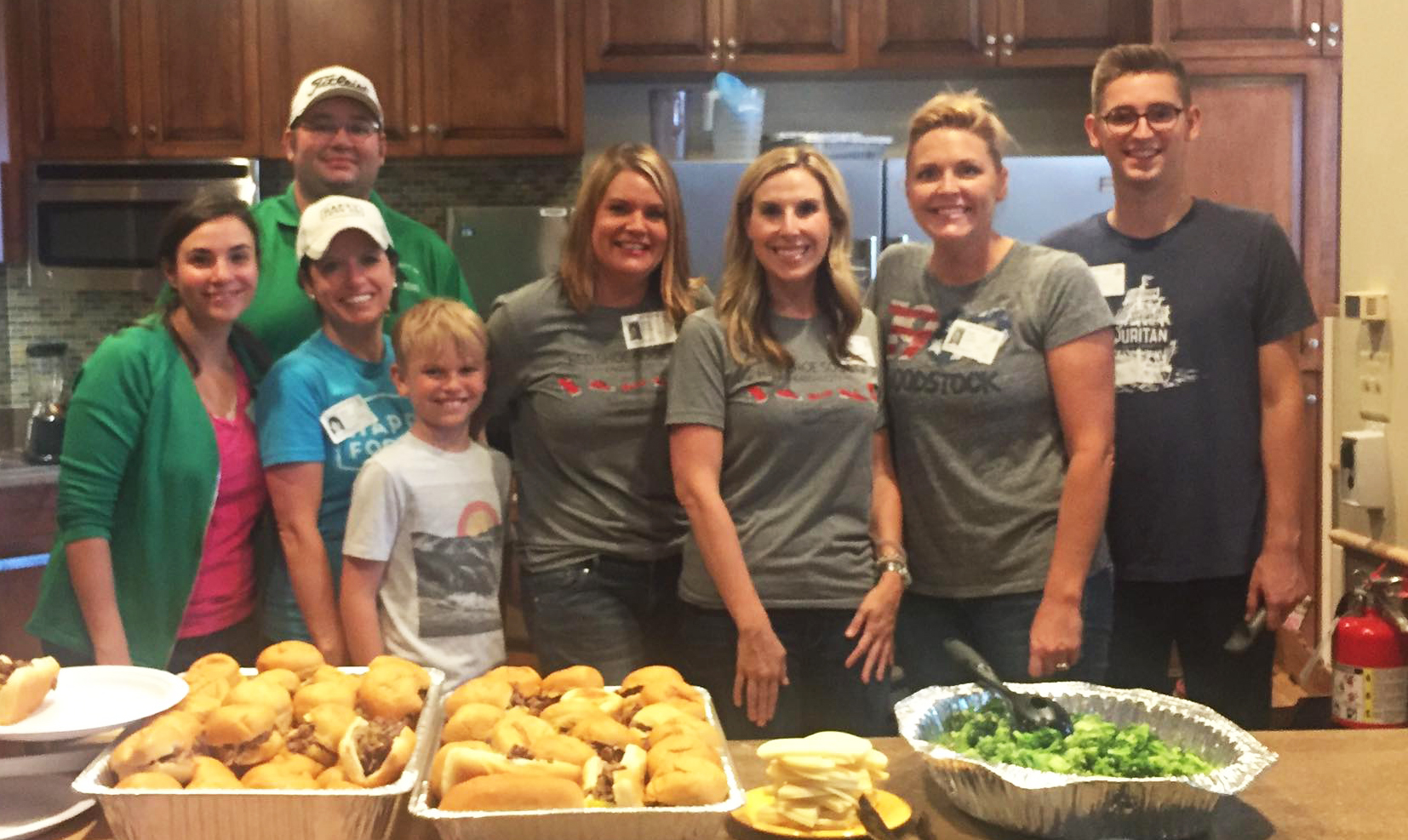 Our Events & Family Enrichment committees are always hard at work planning fun and impactful events for Red Shoe Society. Check out all the upcoming ways you can meet other members and give back below.
Brain Power Happy Hour Presented by Spire – Teaming Up to Keep Families Together
Location: Pinnacle National Development Center, 1913 Pinnacle Way, Kansas City, KS 66111
Date: April 11, 2019
5:00 pm – Doors Open, Happy Hour & Team Check In
6:30 pm – Trivia Hosted by Geeks Who Drink (all team members must be checked in & 21+ to participate)
8:30 pm (approximately) – Trivia concludes & Prizes Awarded
This fun-filled, team-based event puts a unique spin on the traditional game of trivia. Brain Power Happy Hour is RMHC-KC's newest fundraising event taking place on April 11th at the Pinnacle National Development Center – just down the street from Children's Mercy Park.
Teams of 8-10 can be corporate sponsored, team fundraised or a combination of the two. Teams must raise $1,000 to participate and can receive additional team spots, prizes and team incentives leading up to the event. Get your co-workers, brains, buddies, and family involved because the more you fundraise, the more benefits your team will receive.
Register today at Brain Power
Red Show Society Night at Chicken N Pickle
Location: Chicken N Pickle, 1761 Burlington St, North Kansas City, MO 64116
Date: May 21, 2019
Time: 6-9PM.
Ready to play some Pickleball? Join the Red Shoe Society for some good food, good times and pickleball at Chicken N Pickle.
During the night there will be courts for Red Shoe Members to enjoy a free game of pickleball and 10% of the proceeds will go to the Red Shoe Society. Bring a friend and plan to join us!