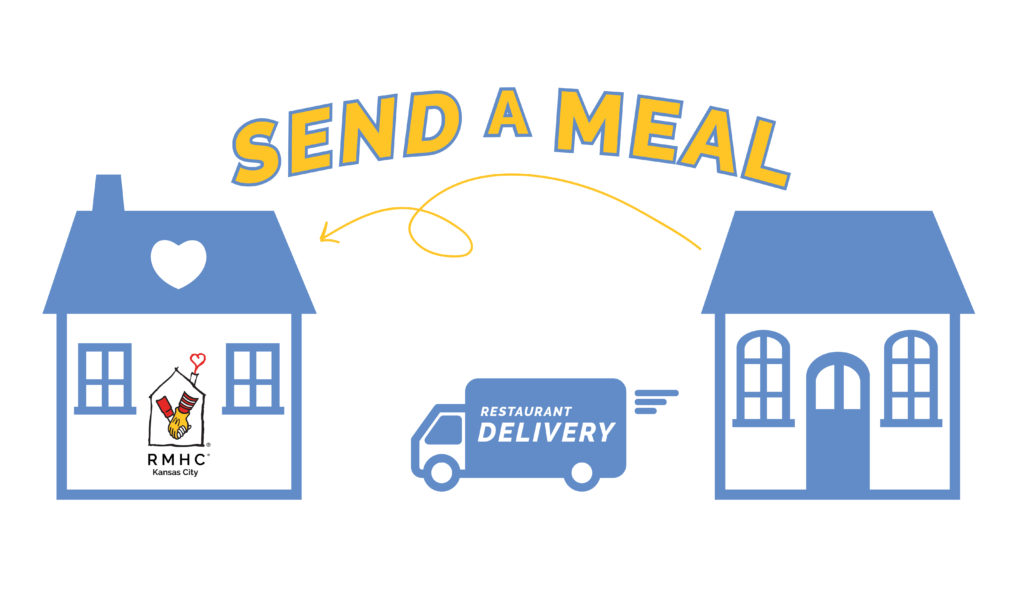 On behalf of your family, friends or organization you can send individually packaged meals from restaurants directly to our families!
You can help in 3 easy steps: 
1. Pick a date
2. Pick a restaurant
3. Provide individually packaged meals for 30-40 from a local restaurant near you!
Since the COVID-19 pandemic hit this city, we don't have our usual options of volunteers preparing food in our kitchens so we can keep our families safe and healthy. Until we can get volunteers back to what they do best, we need your help to bridge this gap. 
Contact mhbozarth@rmhckc.org to complete steps 1,2,3 and coordinate your "Send a Meal" date.
Are you an area restaurateur or caterer and interested in becoming a "Send a Meal" Partner? Contact volunteering@rmhckc.org for more information.