01 Dec

D'Angelo and his family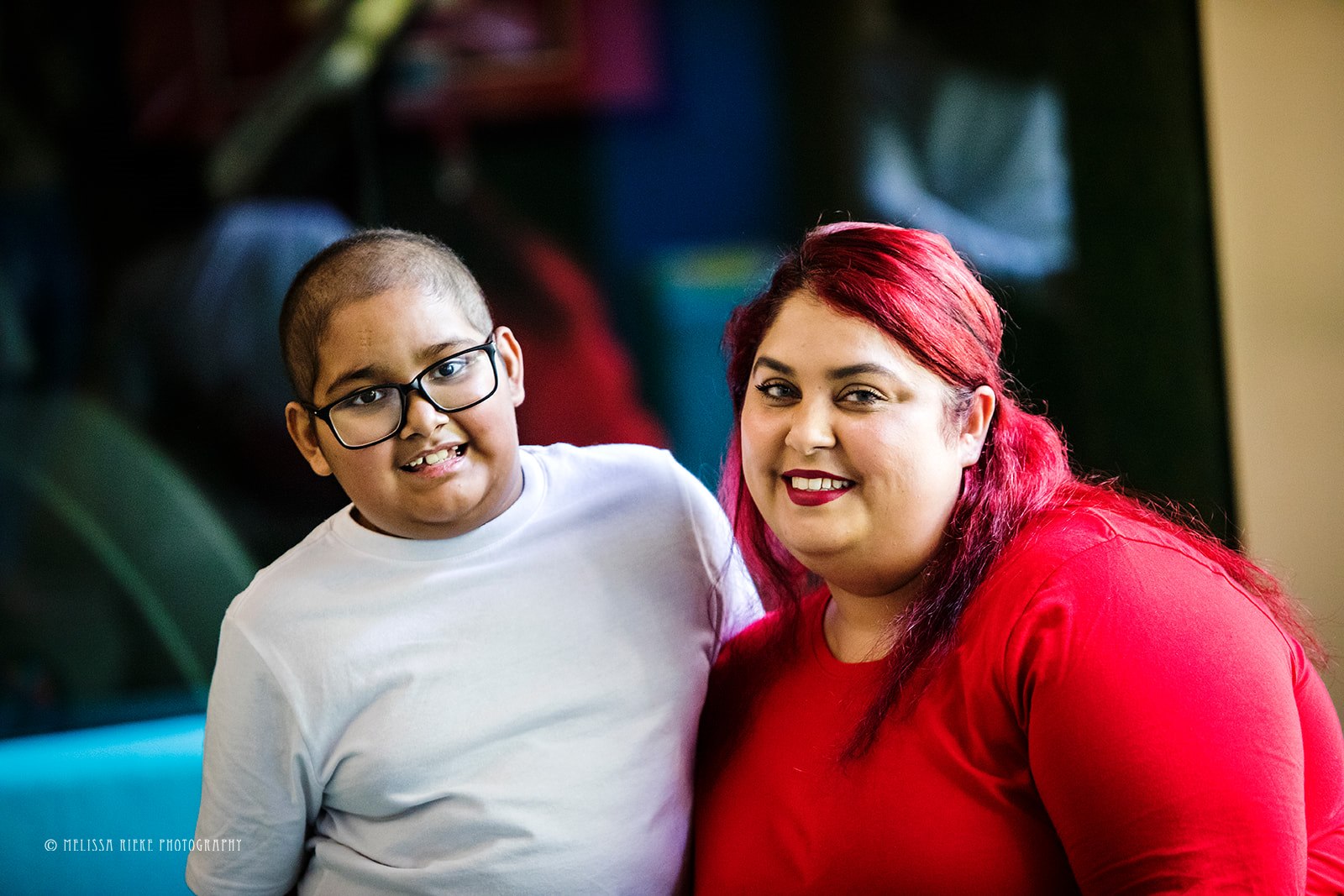 Scraped knees. Sore throats. Upset tummies. There's a certain amount of illness and injury a mother expects to nurse her child through. When Angelic Soriano's son, DeAngelo, got a bloody nose during a family trip, she thought it was just one of those things. But after an hour and a half, she knew something was wrong.
Back home in Garden City, Kansas, Angelic took DeAngelo to his pediatrician, who found that his blood cell count was dangerously low. So low, the pediatrician told Angelic to go home, grab some clothes and get DeAngelo to Wesley Medical Center in Wichita as fast as possible.
And just like that, Angelic's happy, healthy son was sick.
The diagnosis: severe aplastic anemia, a condition where the body doesn't produce enough blood cells. DeAngelo would need a bone marrow transplant. From that moment, the Soriano family's world, usually full of laughter, homecooked meals and game nights, was consumed by trips to Children's Mercy in Kansas City, platelet transfusions and the search for a donor.
Due to the relentless travel, Angelic lost her job as a medical assistant. She was doing her best, but she could feel a black cloud descending over her. Would things ever get better?
Angelic wasn't alone in the fight, though. Ronald McDonald House Charities of Kansas City took her family in during trips to Children's Mercy. Surrounded by unknowns, Angelic was at least able to make DeAngelo his favorite green enchiladas in the kitchen at Ronald McDonald House.
Through it all, DeAngelo was Angelic's light in the darkness. The poking, the prodding, the days spent in hospital beds did nothing to dim DeAngelo's light. The best news of all? They discovered his older brother, Xavier, would be able to donate his bone marrow so DeAngelo could heal.
With DeAngelo's blood cell counts going up, he's expected to make a full recovery. And because of support from people like you, the Soriano family remained strong throughout this journey.