Wish Lists
As you can imagine, it takes a lot to make our Ronald McDonald Houses feel like home. To provide a loving, caring and supportive environment, Ronald McDonald House Charities of Kansas City relies on the generous donations from our community. Our wish lists contain food pantry goods, storage and paper items, cleaning supplies, linens and household items, personal care and family items, and office supplies.
Help contribute to our most urgent needs
TOP 10 Needs as of June 16
1. Individually Packaged Snacks (Chips, Granola Bars, Mac and Cheese)
2. Coffee Grounds and K-Cups
3. To-GO Coffee Cups with Lids
4. Individual Freezer Meals
5. Cheese Sticks
6. Lunchables
7. Umbrellas
8. Target, Wal-Mart, McDonald's, Subway, Panera Gift Cards
9. Clorox Wipes
10. Plastic Silverware (Forks, Spoons, Knives)
Visit our Amazon Wish List and our Target Wish List.
Please click for our Ronald McDonald House Charities of Kansas City Full Wish List
For the protection of our immunosuppressed families, we request that all donated items are brand-new.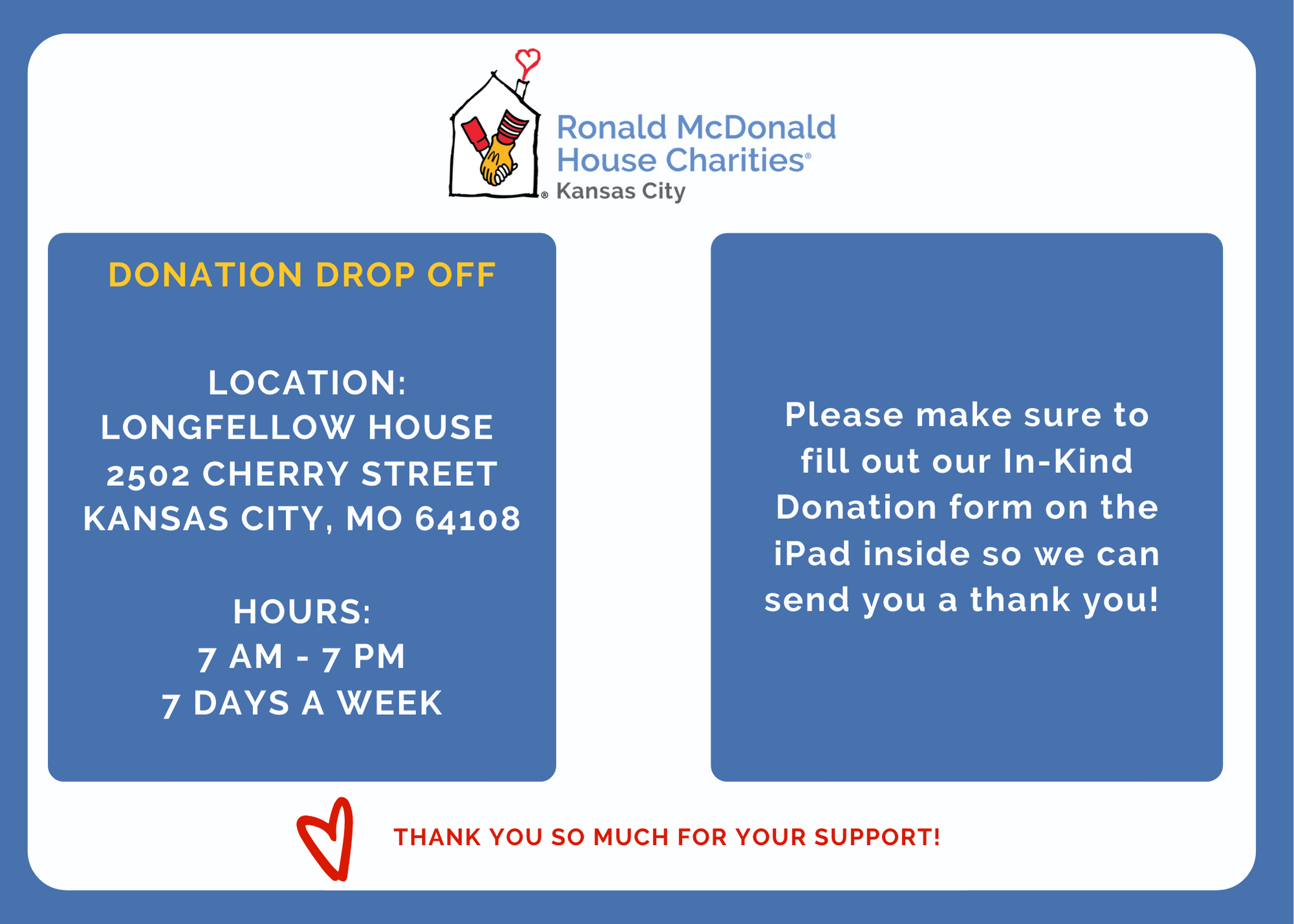 On behalf of the children and families at RMHC-KC, thank you!