Offering strength and hope each day, every day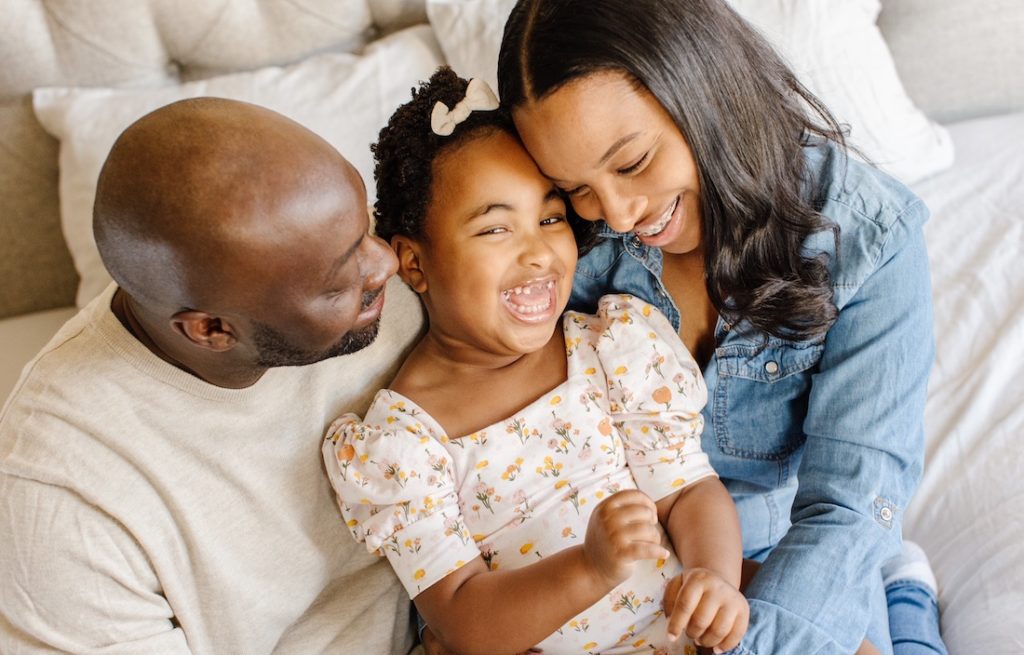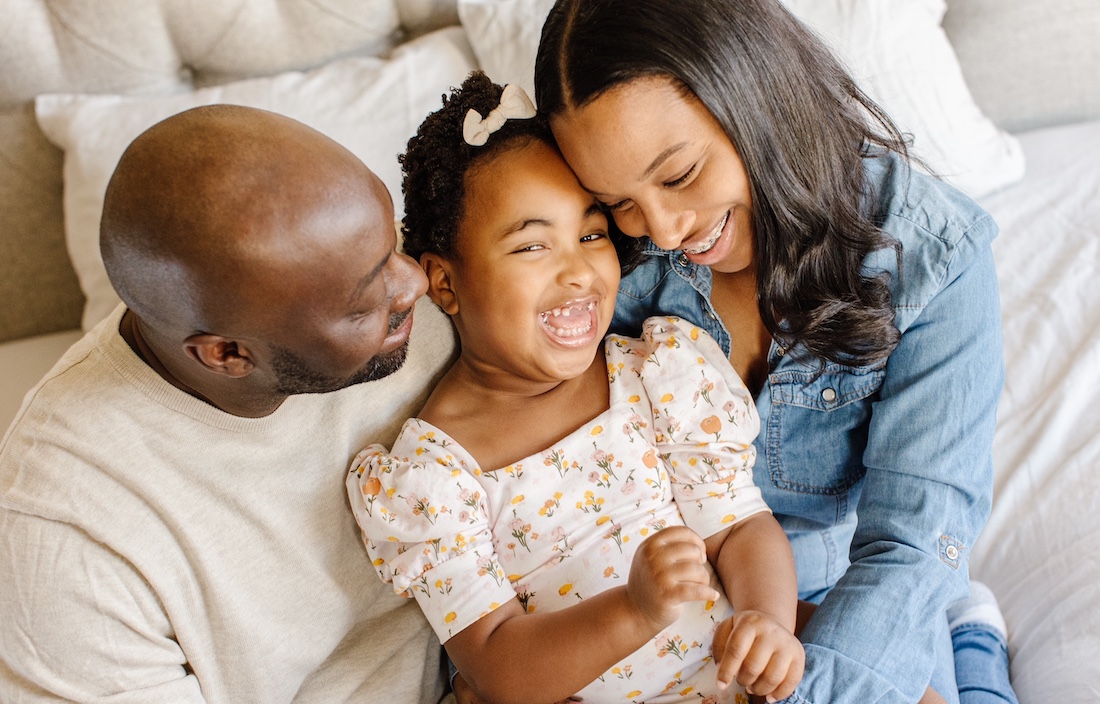 At Ronald McDonald House Charities of Kansas City, we keep families with sick children close to each other and the care and resources they need. At our three Houses adjacent to Children's Mercy Hospital and our Ronald McDonald Family Rooms, we create places of respite where families can rally around and support one another. While we are near Children's Mercy downtown, we serve all pediatric hospitals in Kansas City.
Sign up for a campus tour
Campus View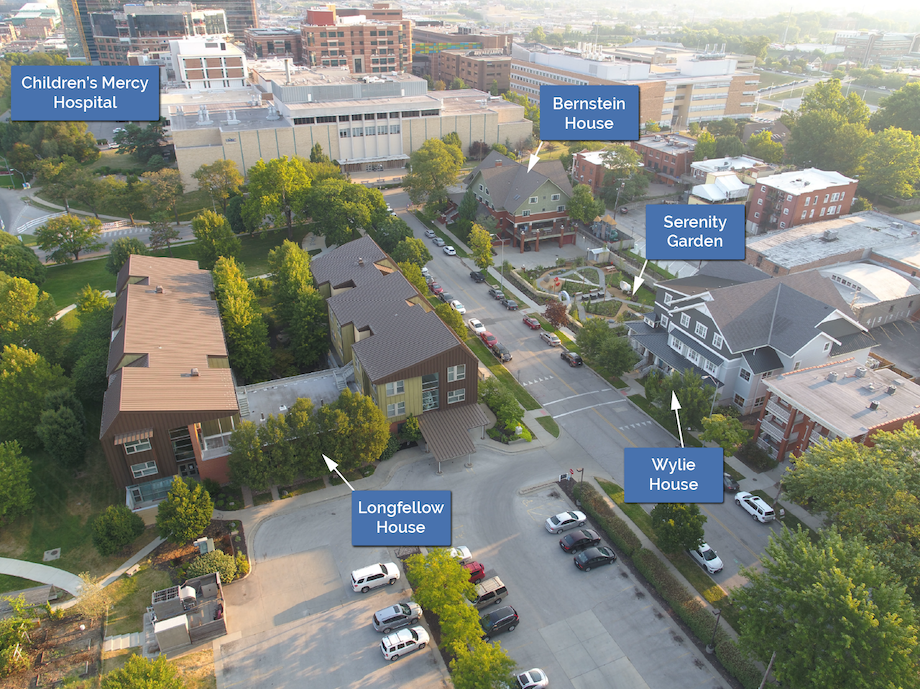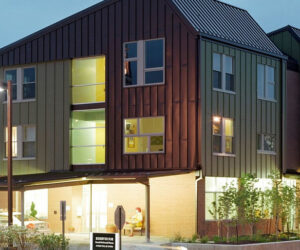 Longfellow House
The Longfellow House was a unique project made possible by an unprecedented partnership between KCMO Parks and Recreation, Hallmark Corporation and RMHC-KC. With 41 bedrooms, 12 of which are immunosuppressed suites, this is the largest Ronald McDonald House on Hospital Hill.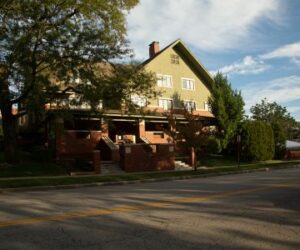 Bernstein House
The second Ronald McDonald House in KC opened on September 19, 1988, exactly 7 years after the first Ronald McDonald House had opened in KC. It has 19 bedrooms for families and includes an outdoor playground and Sporting KC basement. It was renamed on its 30th birthday to honor Dr. Phyliss and Bob Bernstein and their family.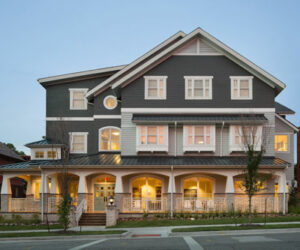 Wylie House
The Wylie House opened on February 12, 2015, adding 20 more bedrooms to make 91 total in Kansas City. With area hospitals growing and expanding, the waiting list grew to unmanageable numbers, and The Wylie House was the answer to that need.
Click to see a video of the Grand Opening.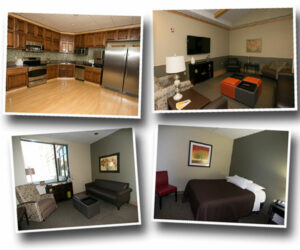 Ronald McDonald Family Rooms
The Ronald McDonald Family Rooms are special places within Children's Mercy and Overland Park Regional where inpatient families can rest and be close to their child. They offer a comfortable home-like setting including a living room area, a fully equipped kitchen, and a quiet room for conversation and phone calls. Both Family Rooms have overnight sleeping bedrooms, showers, and laundry facilities open to families.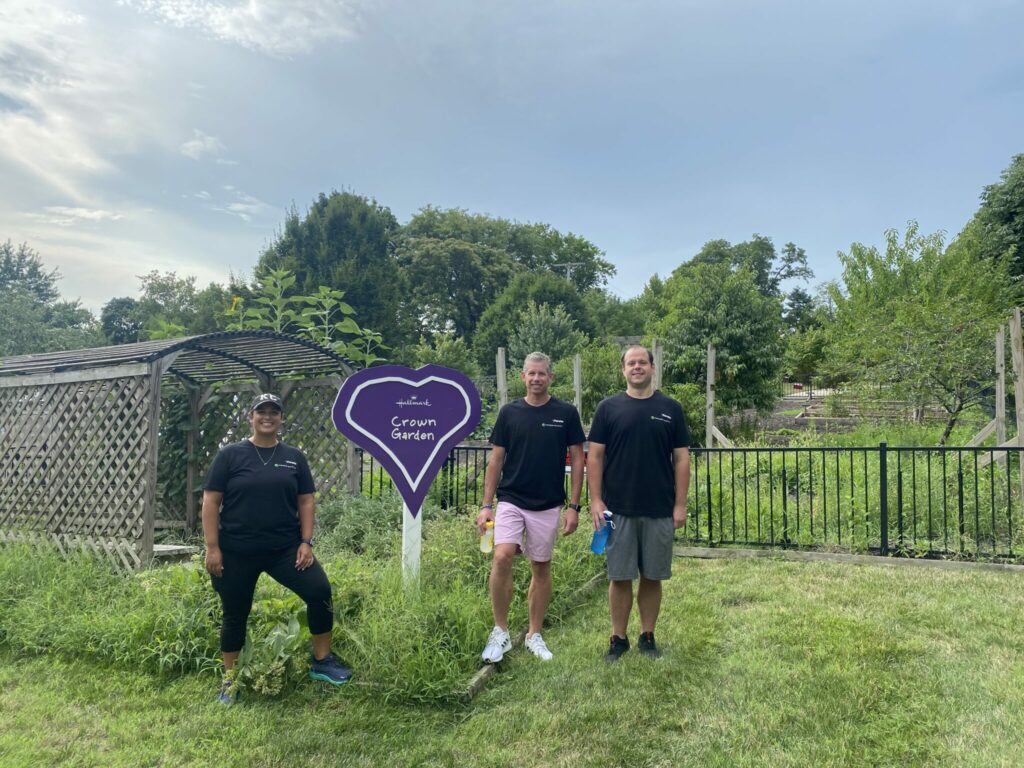 The Crown Garden was created in partnership with Hallmark to provide fresh organic fruits, vegetables and flowers to the families who are staying at Ronald McDonald House Charities of Kansas City. Click here to learn more.
Community Room
Ronald McDonald House Charities' Longfellow House features a Community Room, available for use by outside groups. The room is open seven days a week between 8:30 a.m. and 8:30 p.m. with prior scheduling.
The room can accommodate 30 people with tables and 40 people with theater-style seating. The furniture in the room may be arranged to meet your needs. Please email [email protected] to check availability and to make a reservation.
While your group can use the Ronald McDonald House Community Room at no charge, we encourage you to visit our "Wish List" to see if there are any items you can contribute to help us meet our mission. We rely heavily on the community's generous support to provide lodging and support for the children and families.