Your time is the greatest gift.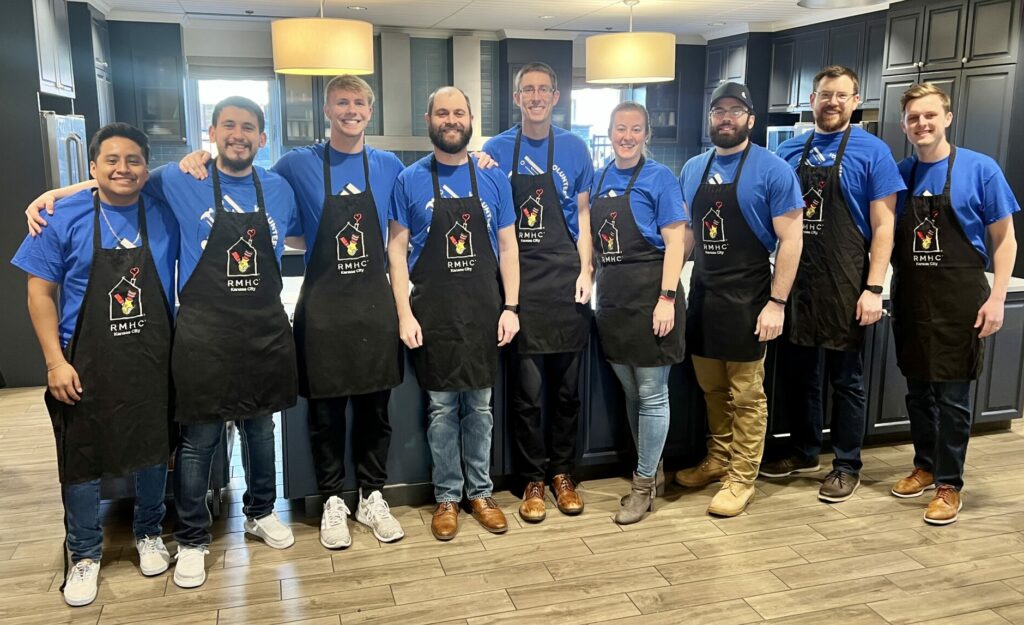 Ronald McDonald House Charities of Kansas City is built on the simple idea that nothing else should matter when a family is focused on the health of their child. They shouldn't have to worry about where they'll get their next meal or where they will sleep that night. Our volunteers remove the stress of everyday life by keeping our Houses beautiful, our kitchens full and our families well cared for. Volunteering with us is an enriching experience not only for our volunteers, but for the thousands of families who walk through our doors.
Volunteer FAQs
How often can I volunteer?
There are stages of volunteer engagement depending on your availability, interest and level of commitment. There are group volunteer opportunities daily. We schedule all volunteer opportunities at least a week in advance.
Are there age and group size restrictions to volunteer?
All off-site opportunities have no limitations, with a few exceptions for Special Events! Many on-site volunteer opportunities have specific age requirements (volunteers in a group must be at least 13 years old to work in our Houses and size limitations apply). Families are welcome to volunteer to prepare a meal altogether with various ages! Core volunteers must be at least 18 years of age.
What are the different volunteer opportunities?
We have many group opportunities to make lunch and dinner in our five locations, building food and items kits for families, or assist the Guest Experience team with seasonal activities – click the buttons above to sign up! Learn more about volunteer opportunities in the Crown Garden by clicking here. Throughout the year there are also opportunities for individuals and groups to volunteer supporting Special Events. Our opportunities for individual volunteers include committing to a weekly 4 hour shift for 6 months to a year.