24 May

Keegan's story

Keegan Dragon has been down a long road. As a 12-year-old kid, he was always up for an adventure, and played sports like many boys do. Fast forward two years later, he is battling amplified musculoskeletal pain syndrome (AMPS) and has been living in the Ronald McDonald House with his father, hundreds of miles from home.

From Omaha, Nebraska, Keegan started having problems after the summer leading into his 7th grade year. He started having stomach pains that became more and more frequent, which led to some new systems – shortness of breath and the occasional chest and back pain. His pain became unbearable, and he missed school frequently.

"We have been to countless doctors and spent a lot of time in the emergency room," said Dwayne, Keegan's dad.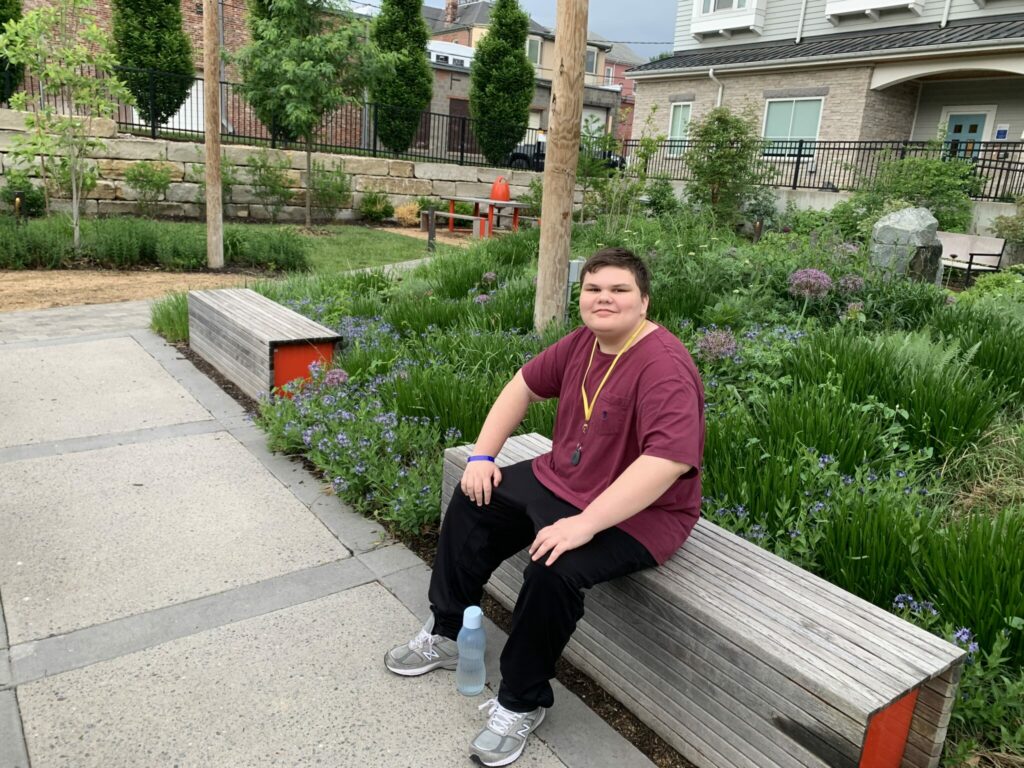 After tons of inconclusive results, medications, tests, Xrays, biopsies, blood work, procedures and surgeries and nothing would work. The pain persisted and became much worse. Keegan would talk to a different specialist every 6-8 days for several months. He even was wheelchair bound for a short time.
"My wife and I would stay up late at night and research rare diseases and type in the different symptoms he had, just to try to help out the doctors and lead them down the right path," explained Dwayne.
Finally, the Dragons found themselves at a children's specialty clinic in Omaha, where Keegan was diagnosed with AMPS and entered into treatment in Omaha. In that program, he made some strides with mobility but no pain relief. They were referred to the RAPS (rehabilitation for amplified pain syndrome) program in Kansas City, one of three programs in the US for AMPS.
"When you have unbearable pain for a year and a half, you start to lose hope that anything is going to get better," said Dwayne.
And they hope this treatment will work this time. When they traveled to Kansas City to start the intensive, 5-7 week program, Dwayne and Keegan began their stay at the Ronald McDonald House. Keegan's mom, Lisa, stayed in Omaha with their other children and to work.
"In your mind, you are thinking about how you have to uproot your life for 5-7 weeks … where do you live? Ronald McDonald House has been a huge help, and a place to call home when we are in Kansas City," Dwayne said.
Keegan's days are spent in the clinic, and Dwayne is able to work remotely. The family has been able to stay altogether in Kansas City on the weekends, and have utilized tickets to local attractions offered to them through the charity.
Keegan's also been able to lean on friends he's made in the program, who are also staying at the Ronald McDonald Houses.
"It's a benefit for the kids going through the program … many times after they get done for the day at the program he and Jayleigh (also a RAPS patient staying at the Ronald McDonald House), were able to meet at the Houses and talk, stretch, or pal around," Dwayne said.
We hope to celebrate Keegan's graduation from the RAPS program in the next week or so, just as graduations are celebrated all over the country!