At Ronald McDonald House Charities of Kansas City, we keep families with sick children close to each other and the care and resources they need. Families spend long days coming and going from hospital and often have little time or energy to prepare a meal. The gift of an individually packaged meal gives the parents and children staying at RMHC-KC the ability to quickly grab and enjoy freshly prepared food at any time!
We suggest menu items that are easy to prepare in bulk, can be tailored to include dietary restriction options (vegetarian, vegan, gluten free, etc.), and will reheat well. Bringing plastic individual containers with lids for your specific menu is strongly encouraged, along with bringing individually wrapped cutlery.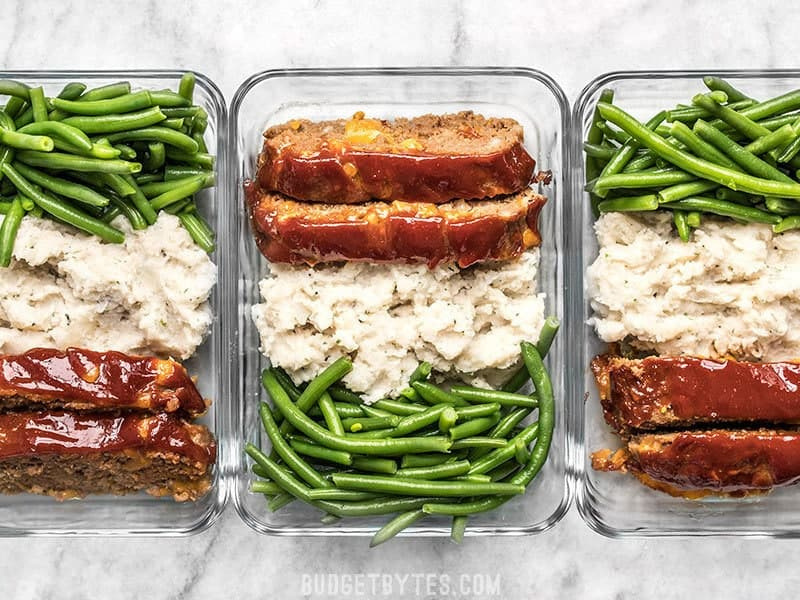 Entrees and Sides
Chicken tenders or meatloaf with a side of mashed potatoes and gravy, veggie and a roll
Waffles/pancakes, sausage, fruit cup
Hot dogs or hamburgers with a side of chips, potato salad, baked beans, or veggie
Baked potato bar with a side of soup, chili, fixings, or corn bread
Mini pizzas, with a side salad, cookie/baked good
Chicken alfredo, homemade lasagna, homemade macaroni & cheese, or variety of casseroles with a side of garlic bread, broccoli, and a roll
Chicken or veggie fried rice with a side eggroll, fruit, or veggie
Breakfast bowls (scrambled eggs, cheese, potatoes & protein/no protein)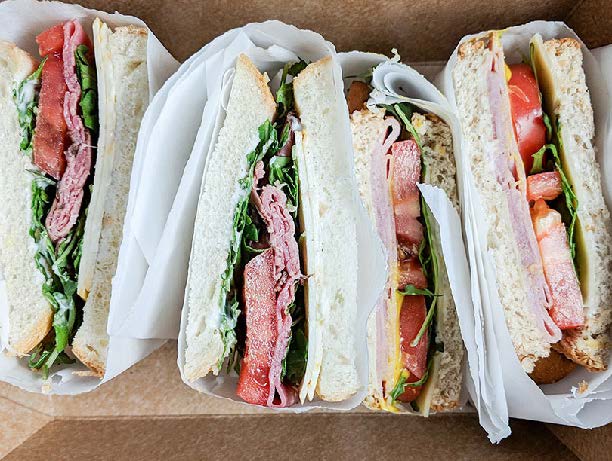 Sandwiches and Wraps
With a side of a fruit cup, bag of chips, veggies and ranch, cookie/baked good)
Any variety of cold wraps
Any variety of cold deli sandwiches Hawaiian roll sliders
Peanut butter and jelly
Quesadillas with salsa and sour cream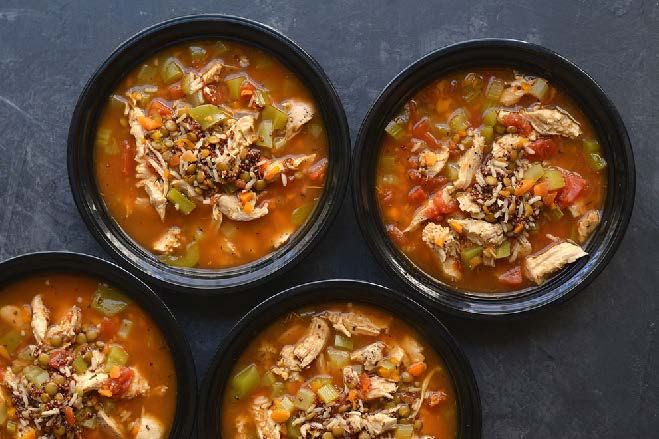 Soup and or Salad Bowls
(With side veggie, bread, fruit cups, crackers, cheese, cookie/baked good)
Any variety of soups
Any variety of chilis
Any variety of greens based salad Any variety of pasta salad
Any variety of rice bowl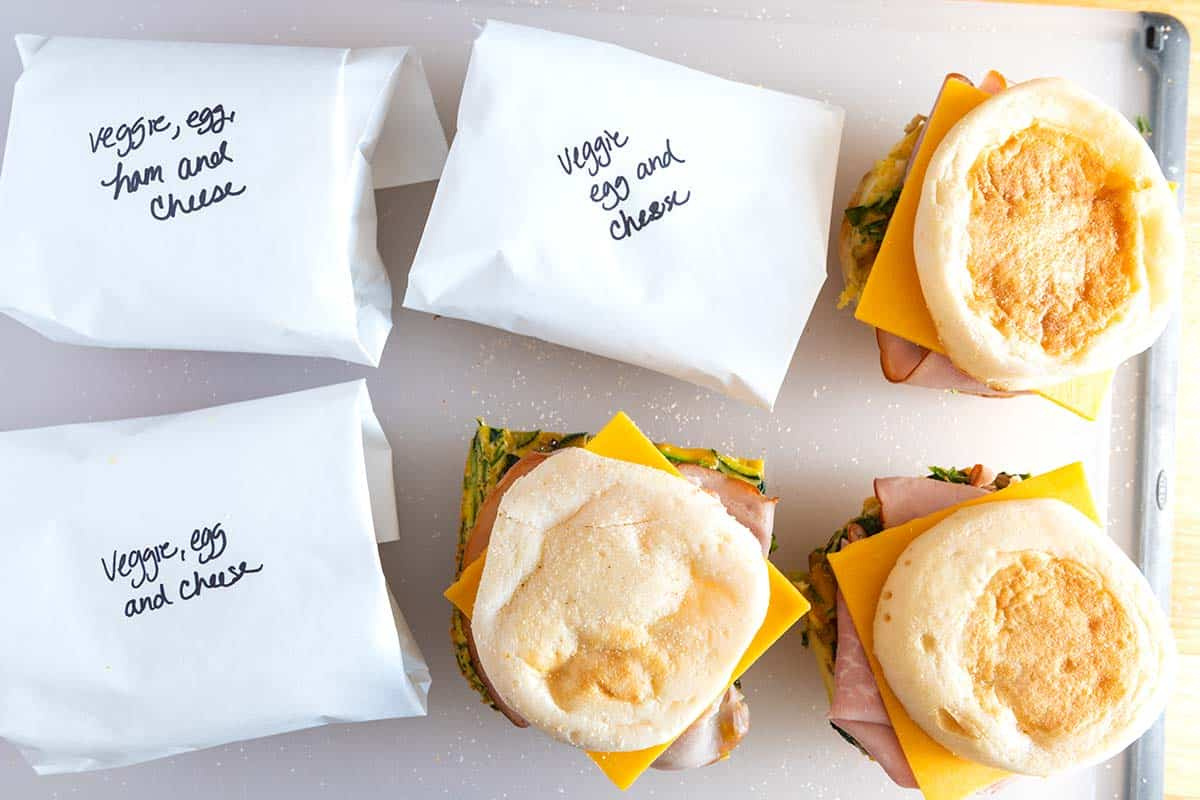 Breakfast Anytime
(With a fresh fruit cup, muffin/scones, muffin-pan frittatas, etc.)
Breakfast sandwiches, wraps, burritos, or pockets (including vegetarian, vegan or gluten-free options)
Mini Quiches
Overnight oats cup
Yogurt parfaits
Bagels (w/ different spread options such as various cream cheeses, honey, or avocado)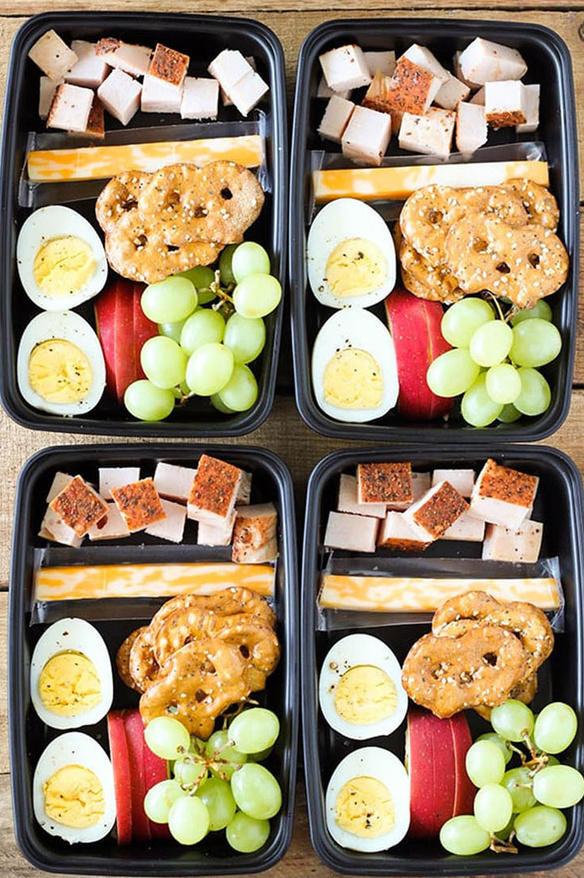 Homemade Lunchables
Create a homemade lunchable/bistro box for adults and kids to enjoy by combining 3-4 simple and fresh snacks for a quick balanced meal!
Sliced grill chicken
Cheese stick
Boiled eggs
Turkey and cheese Pinwheels
Grapes
Pretzels
Nuts
Hummus
Pita bread slices
Sliced peppers
Sliced cucumber
Sliced carrots
Sliced celery
Muffin-Pan Frittatas
Protein balls