24 Feb

Zack's New Heart

When the Langford family moved to Iowa, they never imagined they'd be back in Kansas City for anything but visiting family. As fate would have it, their original home would be where their 11-year-old son, Zack would receive a heart transplant.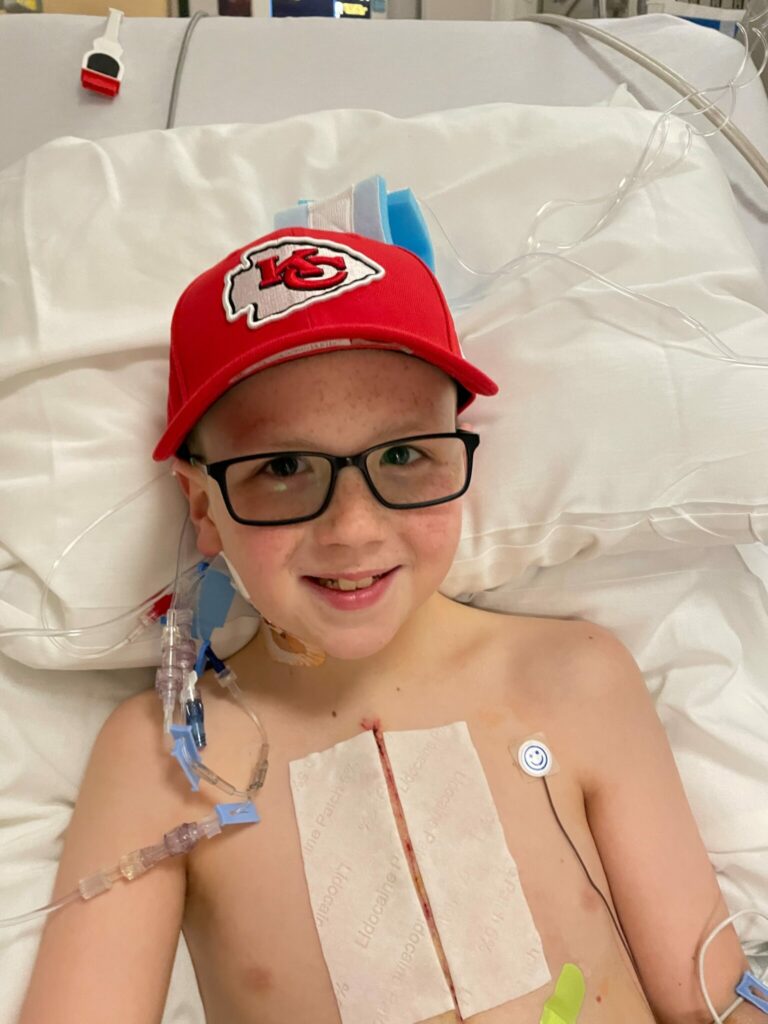 Zack was at a birthday party in 2018 and wasn't feeling well, and Amanda, his mom, assumed it was the running around and sugar he'd consumed. On the way home they stopped to do an errand and Zack was dizzy and nauseated. As a Nurse Practitioner herself, Amanda took him to the hospital where she works to do some lab work and everything was normal, but the attacks continued so they decided to put him on a heart monitor. His EKG was very abnormal, so he went to Des Moines to do an echocardiogram. They saw that his heart was enlarged and the Langfords asked to come to Kansas City, to Amanda's former place of employment, Children's Mercy. They feared Zack was too critical to move him that far, so the Langfords went to Iowa City. There they received a diagnosis of restricted cardiomyopathy and they were told that he probably would need a heart within a year.
Thankfully, due to medicines, Zack's numbers stabilized, and then COVID hit. The Langfords resumed life but due to COVID precautions and hospital restraints weren't able to get a cardiac catheter until 2021, when they discovered his numbers had plummeted to critical levels. Amanda reached out to Children's Mercy to see if they would look at Zack, and they agreed. They were able to dual-list Zack on the heart transplant lists in both Kansas City and Iowa City, something Children's Mercy had never done before.
Zack got his heart call on December 30, 2022. The family happened to be in Kansas City for appointments, and his heart was placed on December 31, 2022 – he started the New Year with a new heart! During Zack's hospital stay, his dad, Troy, could use the Ronald McDonald Family Room inside Children's Mercy while his mom stayed with Zack in his room.
Zack was discharged 11 days later to the Ronald McDonald House with Amanda, where Troy and Zack's little brother, Zander, was then staying. He was able to participate in some fun activities around the Chiefs Super Bowl run (he's a HUGE Chiefs fan!), including getting an autographed Travis Kelce hat, and loved playing with the Director of Goodness, Benson!
"Everyone has been so helpful and kind, and the facilities are beautiful," said Amanda. "We are so grateful to be here, with Zack's new heart, and thankful for the donor."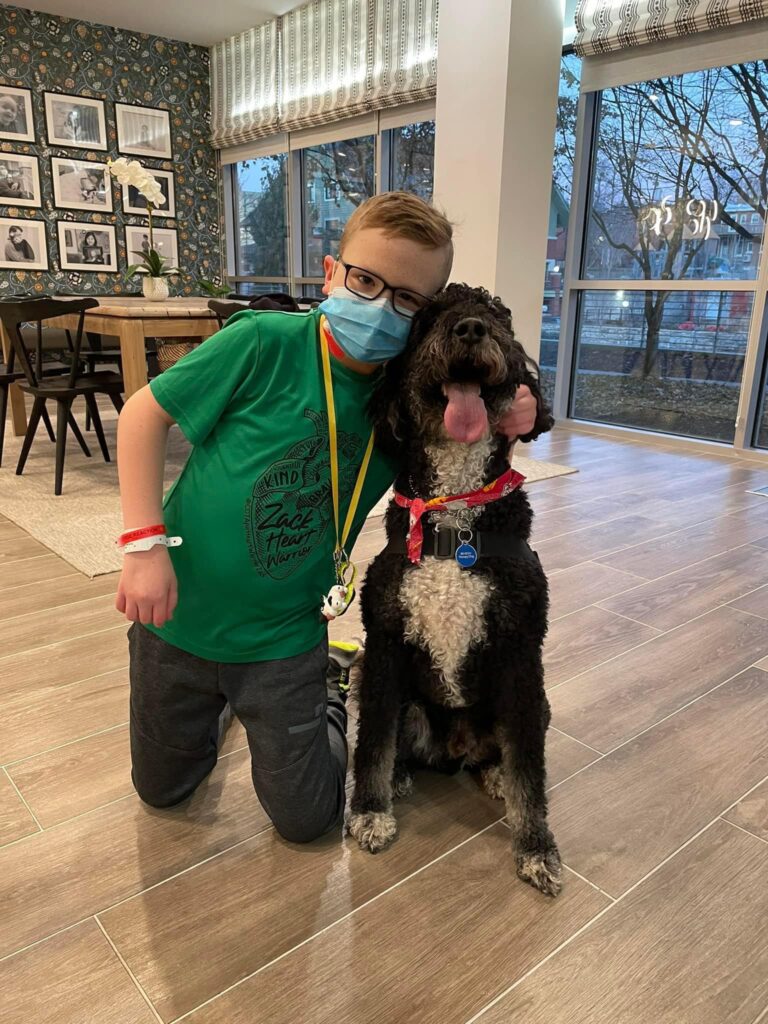 Zack turned 12 in February and had his birthday party with his family in the Community Room in the Longfellow House. He also appeared on a local news channel on Valentine's Day to talk about his new heart!
Zack was able to go home to Iowa last week but will come back for weekly visits for a month to ensure his new heart is doing well. He will make sure to stop by to visit his good friend, Benson, at each visit!